Bond Champions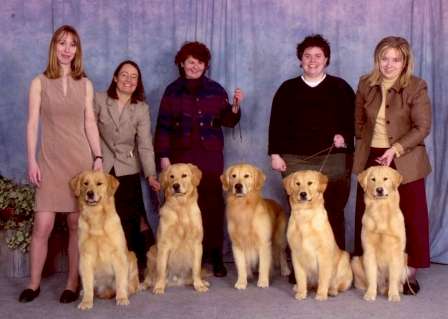 Bond and Taffy Champions
A Best of Breed winner
Biography:
Sue Whipps bred her female Taffy – Ch. Verdoro's Alberta Bound and she produced a total of 7 champions.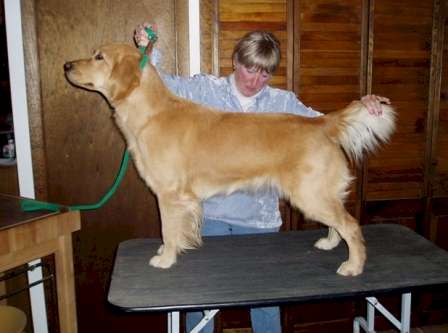 Farm Fresh Tuesday
Biography:
  Tuesday is pointed as she was Best of Winners in the US and she has OFA Excellent hips.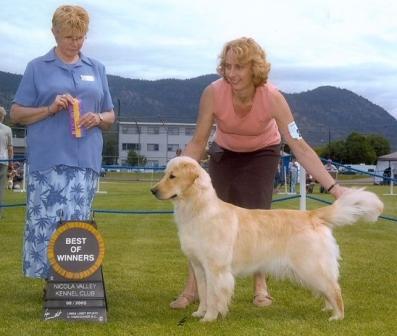 Spiritsong's Sweet Jasmine
Biography:
  Jas is shown here winning Best in Winners at the age of 9 months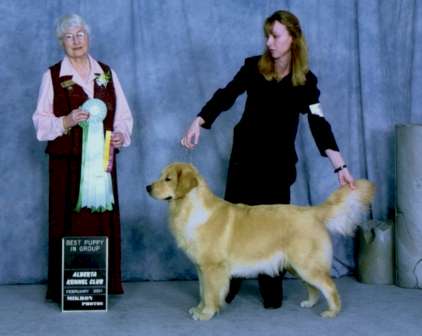 Ch. Taffy's Maroon Baret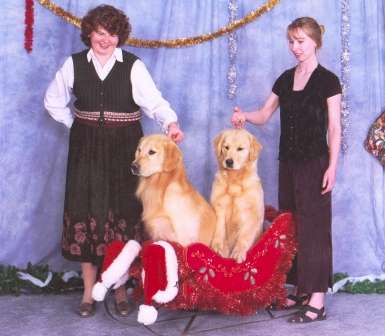 Father and Daughter at Christmas
Biography:
Shandy is a Best of Breed winner.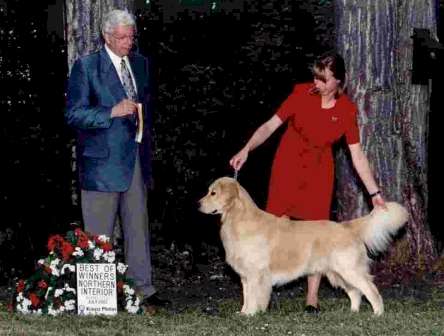 Ch.Taffy's Airborn Trooper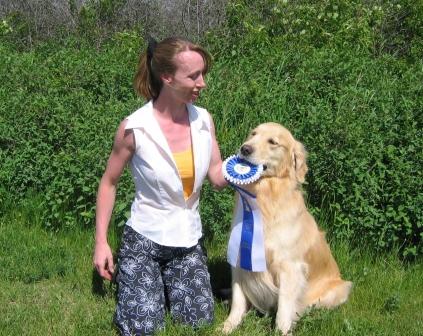 Trooper winning his obedience CD
Biography:
  A Best of Breed Winner who looks a lot like his dad. Trooper has not only his show championhip but also his obedience tittle of Companion Dog.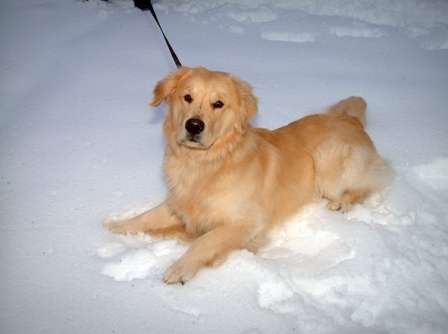 Goldenmoment's Apollo


Apollo in the snow
Biography:
Apollo is waiting to be shown.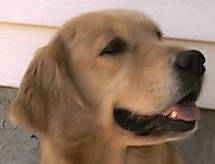 Ch. Taffy's Maroon Baret


Ch. Taffy of Simba's Pride
Forest
Biography:
  After achieving his Canadian Championship, his owner, Debbie Wood took him to the US and he won Winner's dog – all owner handled. Forest decided he was too squeeky clean at the show so he ran to the nearest mud puddle right after his win. He couldn't wait for his picture as running through the mud was more fun!!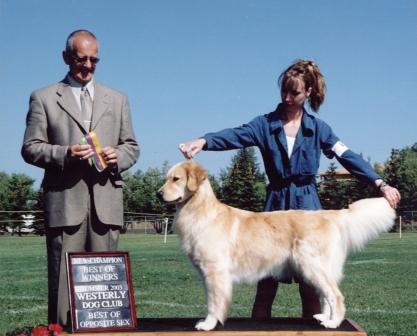 Ch. Taffy's Zazu
Biography:
  Zazu is a woderful female Bond and Taffy baby who litterally floats in her movement. She is not only pretty but very smart as well.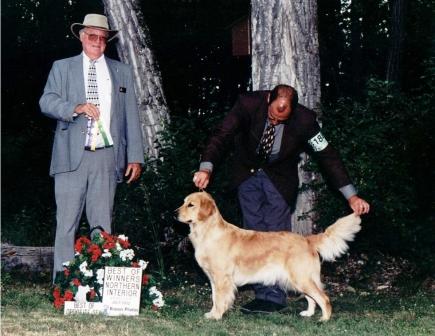 Ch. Taffy's Sky Diver
Biography:
  Wow, Another show champion out of Taffy – Now this was a great combination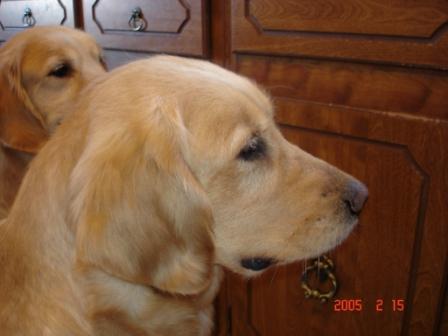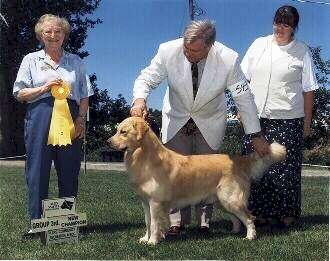 CH. Taffy's Top Gun at Ambertru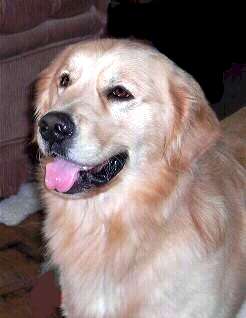 Ace up close
Biography:
Ace is owned and loved by Connie Johnson of Ambertru Kennels in Ontario.